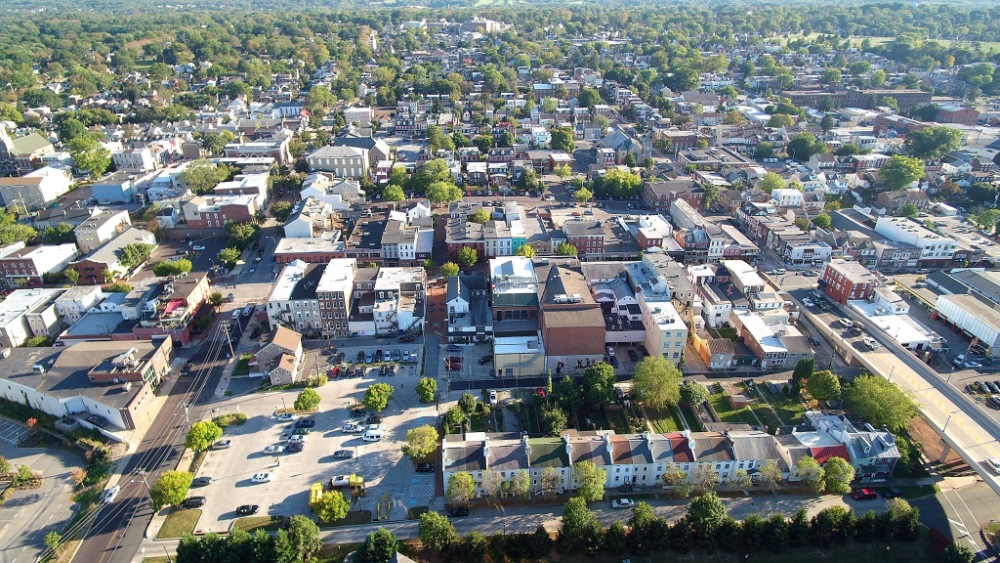 Once a key manufacturing hub of Chester County in Pennsylvania, Phoenixville has remade itself into a nature and community-centric locale that has become popular among a diverse set of home buyers.
With its transition from an industrial hub to the hip and dynamic area that it is now, Phoenixville has developed an entire calendar of vibrant local events and is now home to some of the best craft breweries in the region. All these, on top of its breathtaking natural features, are among the top draws of this Chester County borough.
Below is a comprehensive list of great things to do in Phoenixville that you can enjoy with friends and family. Whether you're visiting as a tourist or scouting your next place to call home, this guide will let you know what to look forward to in Phoenixville.
CULTURAL ATTRACTIONS
1. Learn about Phoenixville's storied past as an industrial engine
Following the slow and steady decline of Phoenixville's manufacturing capacity, community members made great strides to transition the borough towards a sustainable future. The Schuylkill River Greenways (SRG) is where locals and visitors alike can appreciate the borough's industrial history vis-à-vis the ecological importance of the Schuylkill River. The river watershed has been declared a National Heritage Area.
The SRG visitor center contains various exhibits, detailed maps, interactive wall panels, and video clips showcasing the key features of this vast Heritage Area (encompassing Schuylkill Township and the counties of Berks, Chester, Montgomery, and Philadelphia). SRG also offers free educational programs for students and community groups to encourage younger generations to take part in future conservation efforts.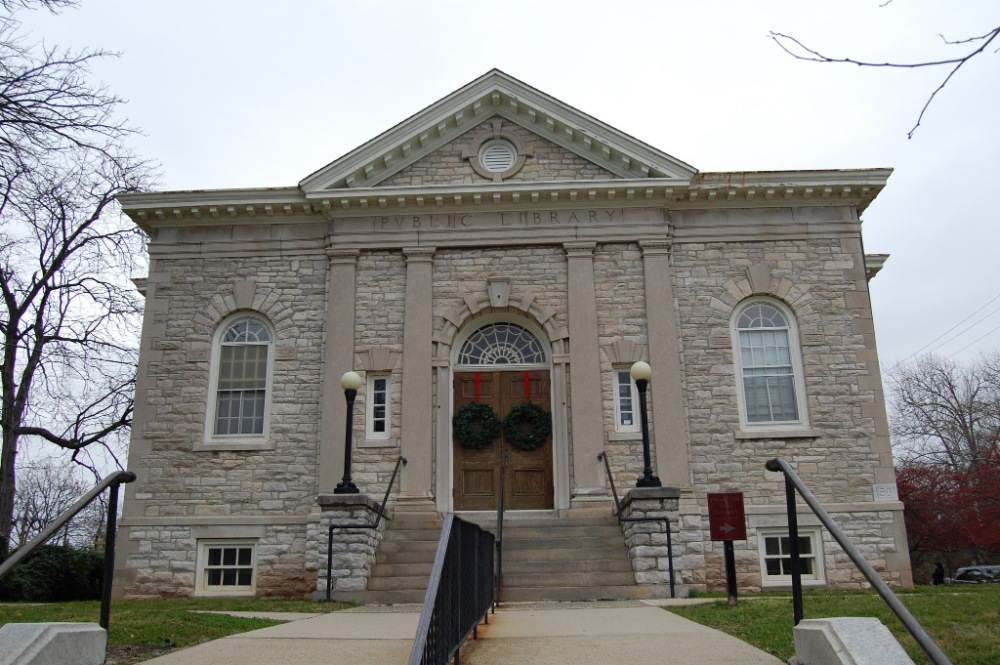 Founded in 1896, this long-standing institution was a trailblazer for being one of the first libraries to be owned by a school district. Since then, the Phoenixville Public Library's collection has grown to well over 65,000, offering kids, teens, and adults a whole range of leisurely reads and helpful resources.
3. Appreciate local art or hold a private event at Franklin Commons
Formerly used for industrial production processes, Franklin Commons was converted into a multi-use educational and events space in 2006. It's a charming place to admire the works of local and international artists. It's also available for a variety of private events, including weddings, birthday parties, bar/bat mitzvahs, and office team-building activities.
Just minutes away from Phoenixville, this expansive events venue offers 240,000 square feet of exhibition space, including more than five acres of outdoor grounds. A multitude of events and happenings takes place here, from national wrestling competitions and guitar showcases to video game conventions and international jewelry shows.
5. Explore the live music scene at The Soundbank
Check out this live music venue in the downtown area and listen to a number of up-and-coming artists. The Soundbank not only hosts local and nationally-acclaimed acts but also serves some delectable dishes and a decent selection of craft beers.
LOCAL EVENTS
6. Witness a 20-foot-tall burning phoenix
Get a good feel of Phoenixville's community spirit at the Firebird Festival. Apart from showcasing Phoenixville's namesake mythological animal, this annual festival also celebrates time-honored traditions, artworks from local artists, and a commitment to adapt to the ever-changing times. From a total of 150 attendees to its debut in 2004, this festival has since been seeing crowds of up to 20,000 people.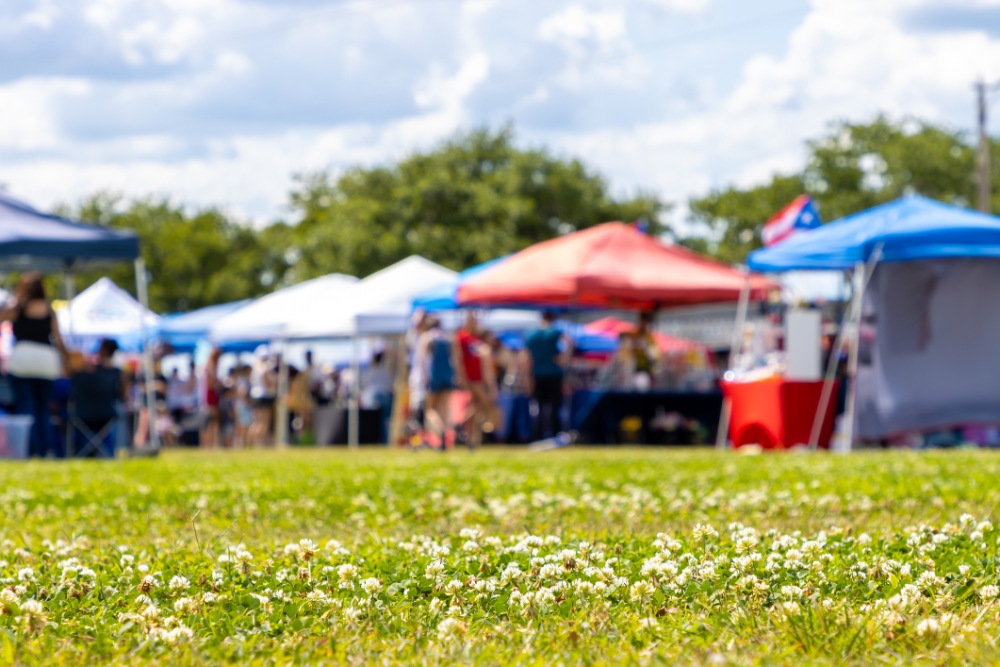 Minutes away from Phoenixville is the annual Kimberton Fair, held since 1929 for the benefit of the Kimberton Volunteer Fire Company. There are more than 20 distinct carnival rides, dozens of food stands (don't miss out on the fair's famous donuts), and a handful of homegrown bands and musicians. The Kimberton Fair is also wheelchair-accessible, with paved grounds and handicap porta johns.
8. Explore Phoenixville's iconic flea market
Held twice a year, A Whole Lot of LuLu is a trendy, offbeat showcase of various vintage pieces, handmade crafts, and rare pieces that can complement any part of your home or accentuate an outfit. Organized by LuLu Boutique & Gifterie, a beloved local shop downtown, this flea market has an assortment of items that can suit a variety of tastes. And even if you're here only to window-shop, you can still stick around for the great music and excellent small bites.
OUTDOOR ACTIVITIES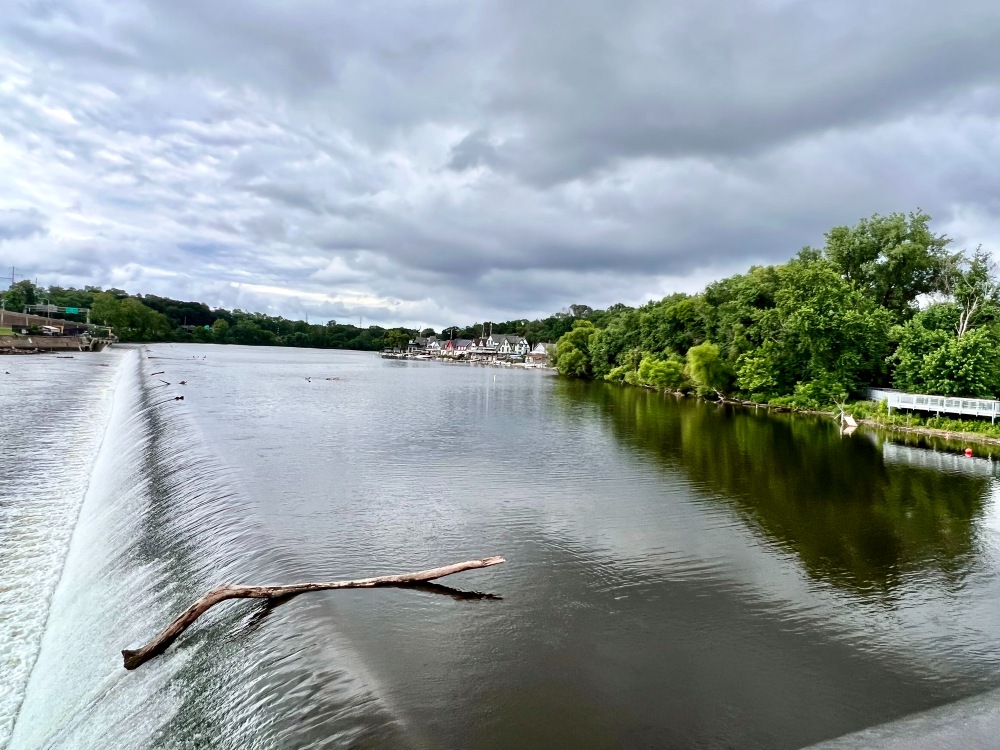 9. Embark on a multi-day exploration of the Schuylkill River
For a memorable and awe-inspiring river journey, take part in the Schuylkill River Sojourn— what we would consider one of the best things to do when you're in Phoenixville.
Every year, SRG organizes a seven-day-long journey through the winding Schuylkill River, beginning in Schuylkill Haven and ending at Boathouse Row in Philadelphia. The Sojourn, as it has been known for over 20 years, is a 112-mile outdoor expedition that will have you kayaking, camping, socializing, and − ultimately − deepening your understanding of the river's value to surrounding communities.
10. Explore Schuylkill River on foot
If you prefer discovering what the river has to offer at your own pace, you can walk or run along the Schuylkill River Trail (SRT). Currently, the trail runs for about 75 miles, with new sections to be added in the future. You can plan out your trip using SRG's interactive trail map. Clicking on the listed towns and places along the way will provide more information about the surrounding area.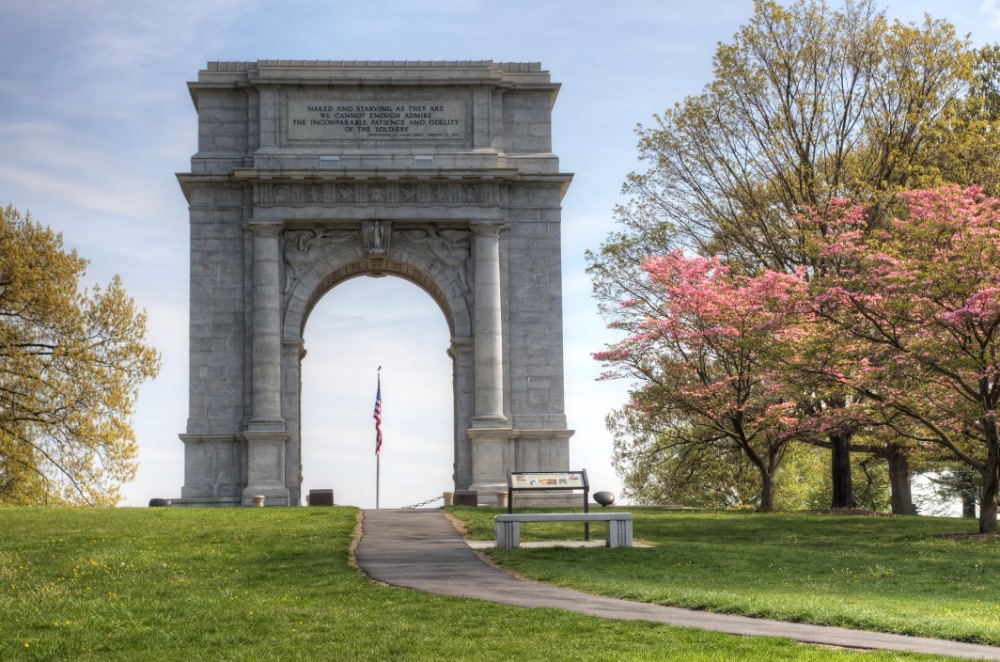 About six minutes away, Valley Forge served as a major encampment during the Revolutionary War. Continental Army forces took shelter from the winter and controlled a defensive position on a plateau for six months. But most importantly, soldiers received valuable training and military insights from Baron Friedrich Wilhelm von Steuben, a highly experienced Prussian officer, who volunteered to retrain Washington's troops and was eventually conferred the rank of Major General.
Today, there are various monuments, historic structures, meadows and woodlands, and miles of trails within this 3,500-acre landmark. You'll even find a statue dedicated to Von Steuben, as well as General Washington's headquarters.
In Phoenixville, nature is right at your doorstep. Just across the river (on the Montgomery County side) is the Lock 60 Recreation Area at Schuylkill Canal Park. Here, you'll find picnic areas, fishing spots, a boat launch, birding paths, and a five-mile trail loop. While kayaking is possible, swimming and diving are not allowed in the area.
Completed in 2021, this sprawling recreation center contains office space, a gymnasium (basketball court, walking track, table tennis areas), two multi-purpose spaces, and several exercise rooms. The main structure is surrounded by park grounds, open fields, and an area for disc golf.
Cricket and softball lovers frequently flock to Veterans Memorial Park, a large green space surrounded by woods and a nearby creek. This is also where the Firebird Festival is held every year.
15. Book tee time at nearby golf clubs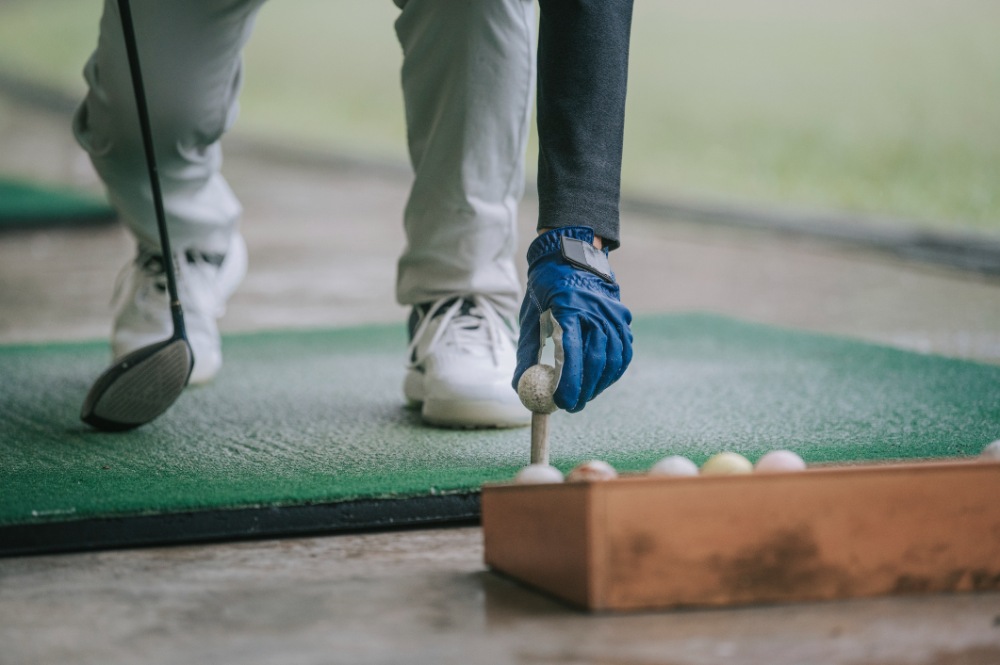 Golf enthusiasts will feel right at home in Phoenixville. There are a handful of courses and driving ranges in and around the borough. Below are some of them.
LOCAL RESTAURANT SCENE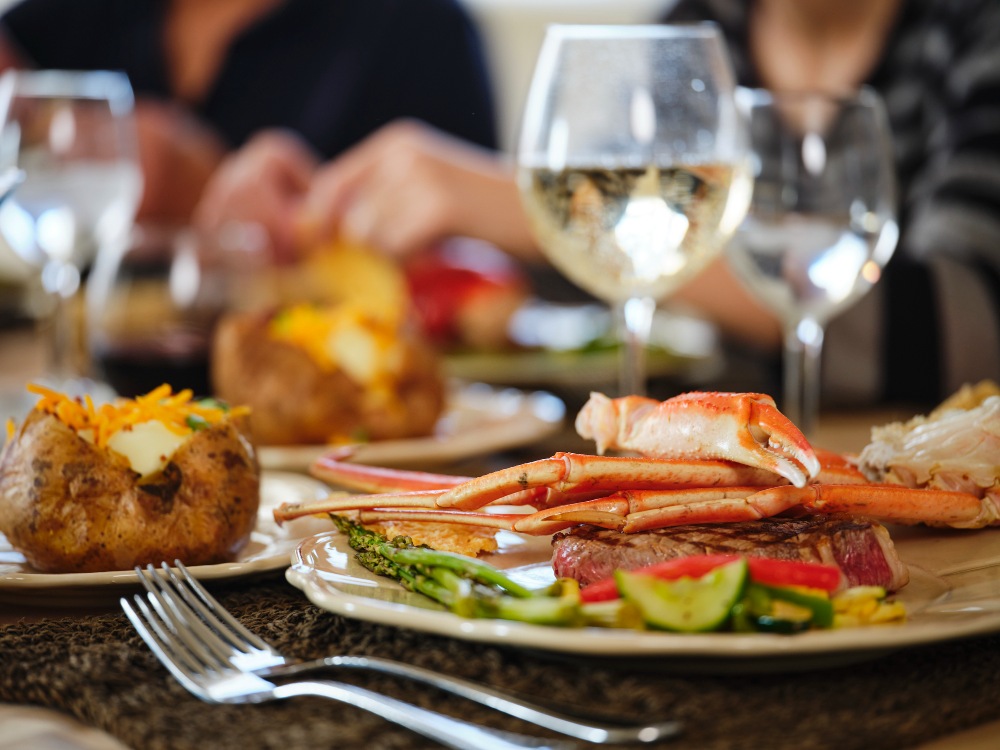 16. Head to the Colonial-era Seven Stars Inn, where you'll find the finest steaks and cocktails in the area. Consistently setting the standard not only in the Phoenixville area but also in the rest of Chester County, this steakhouse has served countless happy customers since 1736. Best to book a table in advance.
17. If you're not sure where to go for dinner while you're in town, you can't go wrong with Sedona Taphouse. This popular chain has a branch along Bridge Street in Phoenixville and is renowned for its mouth-watering sliders and extensive selection of tap beer and wine.
18. Three Brothers Grillis everything you could ask for from a no-frills, authentic Mexican eatery. Whether it's delicious carnitas tacos or cheese-filled quesadillas, food comes at a fairly affordable price.
19. Chow down on seasonal American fare at Paloma's while soaking in the sights and sounds of Phoenixville's historic downtown area. The restaurant's charming al fresco area is great for eats and good company on a cloudless night. Favorites include the short rib grilled cheese and frittata.  Happy hour is from 4 to 6 PM every Tuesday, Wednesday, Thursday, and Sunday.
20. Seek out Asian comfort food at the Thai Place Restaurant. Since 2001, this restaurant has been the go-to place for authentic Thai cuisine. Enjoy a variety of curry and noodle dishes in a welcoming and family-friendly atmosphere.
21. Avlós Greek Cuisine captures the essence of Mediterranean dining. This bright and airy restaurant has been featured in a number of local publications and is almost always fully booked. Popular dishes like the tender and crispy octopus with fava puree and chargrilled lamb chops can also be enjoyed in your next private event or birthday celebration.
BARS, BREWERIES, AND OTHER COOL HANGOUTS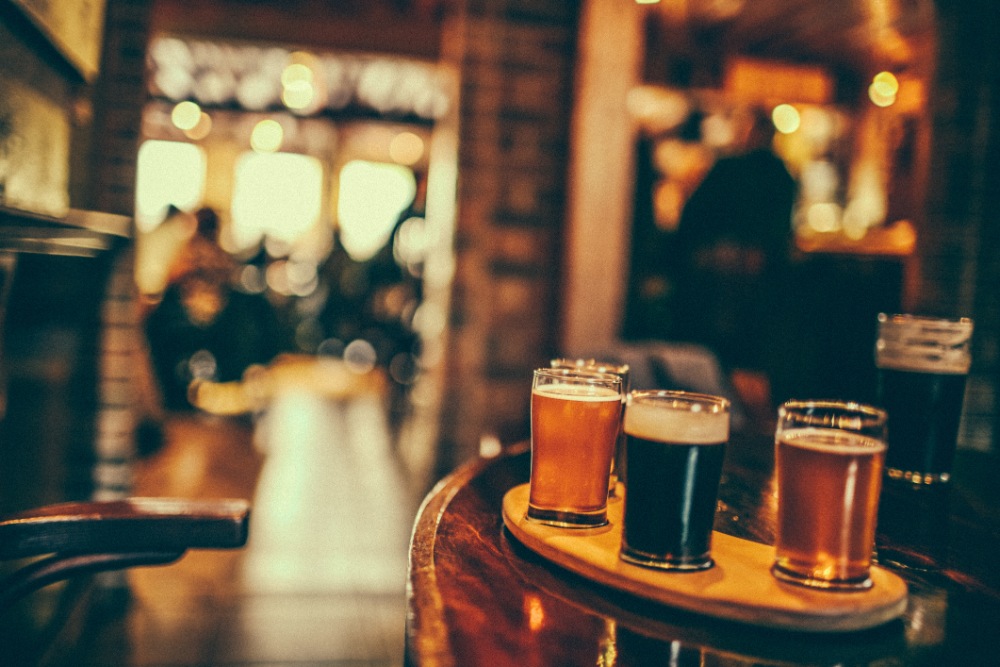 22. Iron Hill Brewery & Restaurant is well-known for top-notch local beer and upscale comfort food. What initially started out as a simple passion for home brewing in 1990 grew into a regional staple. A range of pub-style dishes makes for great pairing with your choice of drink.
23. Come for the laughs on Comedy Night or catch up with friends at PJ Ryan's Pub. This Irish-American pub is clad in hardwood floors and decorated with various local mementos from Phoenixville's rich history.
24. Stable 12 and Brewing Company started out in a vacant barn then it quickly grew into one of the most-visited breweries in Phoenixville. You'll be amazed by the wide selection of beers on tap, as well as tasty bar bites that are great for sharing.
25. Check out open mic sessions and other live showcases at the Steel City Coffeehouse & Brewery. For many frequent patrons, Steel City is a cultural hub that sidelines as a coffee shop and brewery. Official operating hours are from 7 AM to 4 PM but the place stays open past closing time, especially when there's a show scheduled later in the day.
26. Relax on a weekend at the Nook and Kranny Kafe. Whether it's a calm Sunday or a rejuvenating day off, Nook and Kranny Kafe offers a relaxing setting to enjoy a cup of Joe and a heart-warming breakfast.
LEARN MORE ABOUT PHOENIXVILLE, PA
Apart from the entire spread of things to do in Phoenixville and the growing number of tourist arrivals here, its thriving real estate market is also proof of its desirability among a wide variety of people from career-driven young professionals to large families.
Home prices in the borough range from $400,000 (for a 4-bed and 2-bed semi-detached house) to as high as $1.4 million (for a vast 33-acre estate with a pond and a sizable wooded area). The housing stock comes in a variety of architectural styles, from the ubiquitous Colonial to more contemporary expressions.
Home values throughout the borough have also been rising substantially since 2020. That said, Phoenixville properties bought today are most likely to see a steady rise in home value in the long run, with great returns come resale time.
Consider exploring the Phoenixville market today with our team of seasoned local agents at the DeZarate Real Estate Sales Group to get a head start on your plans of finding the home of your dreams. With top-notch Realtor Marie DeZarate at the helm, our passion for our work and years of experience in the counties of Chester, Delaware, and Montgomery will ensure that you'll have a hassle-free real estate transaction.
Reach out to the team for a real estate consultation by calling 484.881.2397 or sending an email.