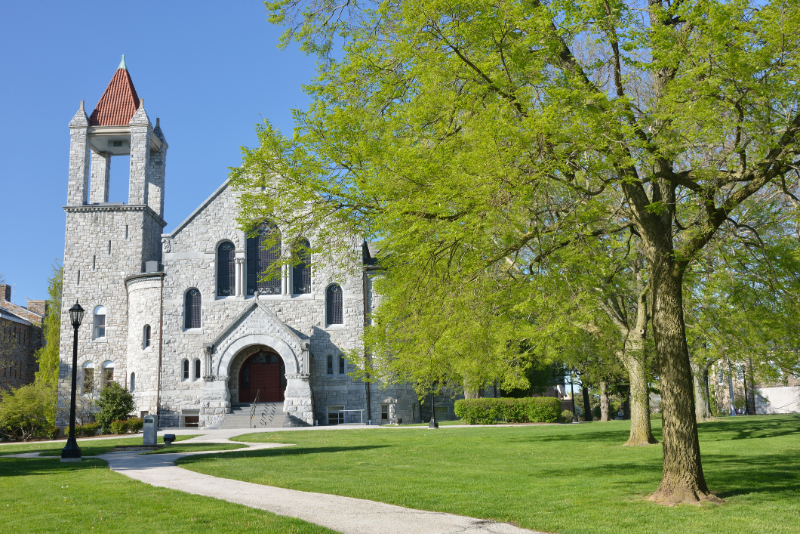 Collegeville is a tranquil borough in Montgomery County, Pennsylvania. Known for its scenic beauty and strong sense of community, Collegeville gives you the best of both big city and suburban living. Historic landmarks and buildings reflect the borough's rich past, and the quaint shops, local eateries, and vibrant shopping district give it a fun and cosmopolitan atmosphere.
With something to offer everyone, it's no wonder Collegeville has caught the attention of homebuyers with a wide range of budgets and preferences, as well as investors looking to find a great addition to their portfolio.
LIVING IN COLLEGEVILLE, PA
Life in Collegeville perfectly blends the welcoming simplicity of a rural lifestyle and the opportunities of vibrant city living. The region has been experiencing significant growth for decades, and year after year, residents have seen considerable improvement in their overall quality of life.
If you're someone who enjoys engaging with a high-spirited community, Collegeville is ready to welcome you with open arms. You'll feel right at home as you explore the city's recreational parks and enjoy various activities such as attending cultural events, horseback riding, skydiving, and restaurant hopping.
Aside from its tight-knit community, Collegeville also offers boundless opportunities for professional growth. The area has an impressive job market in various fields, including education, healthcare, pharmaceuticals, and technology. Quality education is also within reach for the residents, with highly rated schools and universities within and near the city.
AN OVERVIEW OF THE COLLEGEVILLE, PA REAL ESTATE MARKET
In August 2023, the median home price in Collegeville was approximately $530,000, and increase of 3.4% from the previous year. On average, residential properties in Collegeville sold after 24 days on the market compared to 9 days in 2022.
For 2023, the housing market in Collegeville is considered very competitive. Many homes get multiple offers, and on average, homes sell for around 2% above the list price. Properties that are considered as "hot homes" are sold by as much as 6% more than the initial list price and can go pending in around five days.
In such a dynamic and highly sought after market, it's important to work with an experienced Realtor who can help you close the best deal fast. With unprecedented access to online listings and other home buying tools, you might think that the services of a real estate professional is not necessary. However, as in any business transaction, working with an expert gives you numerous advantages that can translate to great cost savings and a significantly less stressful real estate experience.
Let's explore why working with a Realtor is essential when buying real estate in Collegeville.
THE BENEFITS OF WORKING WITH A REALTOR IN COLLEGEVILLE, PA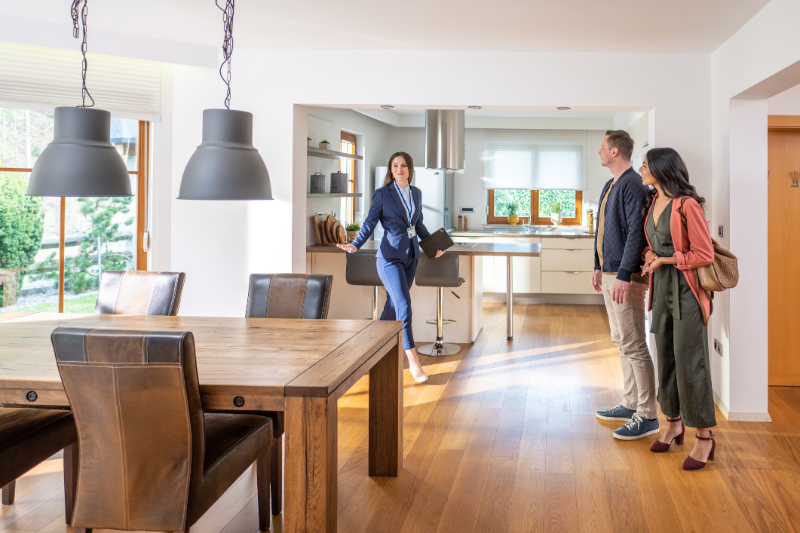 They have the expertise and knowledge to navigate the complexities of real estate.

A home purchase is most likely the largest financial transaction you'll make in your life. Wouldn't you want someone with experience and knowledge to be on your side as you go through the process?

When you work with a Realtor in Collegeville, PA, you'll have a real estate professional who'll work with you and for you, assisting you in your real estate journey and positioning you for a successful closing.

An experienced Realtor knows the real estate market in the area like the back of their hand. They have access to relevant data to help you learn about the local real estate landscape, such as median prices, inventory, and average days on market of listings. Your agent can also use these data to predict where the market trends are going so you can make a future-proof decision in your real estate investment.

Realtors have access to the latest listings in the MLS. By doing detailed searches on the MLS based on your budget, style preferences, and requested amenities, your agent can help you narrow down your options faster than if you did it on your own.

In August 2023, Collegeville was considered a seller's market. This means more people are looking to buy a house than there are properties available for sale. This can be a challenging time if you're planning to purchase a home since you'll be competing with other homebuyers, giving sellers the upper hand in negotiations. But with a Realtor advocating for you, you'll increase your chances of getting your dream home at the best price possible.

They'll guide you through the home buying process, from start to finish.

Buying a home is an exciting time for you and your family, but it can also be complicated. It involves working through negotiations, reading and understanding contracts, and preparing a lot of paperwork.

Oftentimes, small problems that go unnoticed during initial negotiations and paperwork preparations can put your entire real estate transaction in jeopardy. With a Realtor working closely with you, you'll have peace of mind knowing that nothing falls through the cracks.

Buying real estate can be challenging for anyone but especially for first-timers. First-time homebuyers are usually younger, which means they have a shorter employment history and often have lower credit scores. This would also make them appear to have had less time or capability to save for down payment, which can make them less appealing to sellers.

Fortunately, working with the right Realtor in Collegeville, PA can help make up for a lot of these challenges. Your agent will help set you up for success in your homeownership journey, from searching for the right neighborhood that suits your lifestyle to finding the right mortgage lender and loan options for you.

Another thing that first-time homebuyers usually don't know about are the government benefits they can take advantage of to help them with financing their dream home. But when you have a Realtor working for you, they will take the time to educate you about these benefits and walk you through the process.

If you're a first time homebuyer in Pennsylvania, you can turn your homeownership dreams into reality through the state's down payment assistance and loan programs. You can ask your Realtor to guide you through the process and requirements when applying.

These are the Keystone State's down payment and closing cost assistance programs issued through the Pennsylvania Housing Finance Agency (PHFA):

Keystone Advantage Assistance Loan Program: This loan program provides qualified borrowers with down payment and closing cost assistance of up to 4% of the purchase price of their desired property or $6,000, whichever is less. The loan can be repaid monthly, amortized over a ten-year term with 0% interest.
Keystone Forgivable in Ten Years Loan Program (K-FIT): The K-FIT program offers up to 5% of a home's appraised value in down payment and closing cost assistance. It is issued as a forgivable second mortgage to help buyers shoulder the costs of homeownership. The K-FIT loan is forgiven annually over 10 years at 10% a year. To qualify for loan forgiveness, you must plan to live in your home at least for the next 10 years.

There are also many other home loan options you can consider, such as FHA loans and conventional loans, which a real estate agent can happily discuss with you. They can also refer you to a mortgage expert who can help you understand your options better.

Your agent can provide invaluable assistance in bidding wars.

You've finally found your dream home after long months of searching and home showings. You've secured enough money for your down payment, and now you're ready to make an offer and buy your desired house. However, if you're planning to buy a home in a seller's market, there could be extra roadblocks along the way. Other home buyers might also be eyeing your dream home, and you might have to go through a bidding war.

A bidding war happens when there are multiple buyers who want to purchase the same property. In a bidding war, each buyer makes their best offer, which drives up the price of the home. The seller decides which offer they want to go with.

It's easy to get discouraged if you find yourself in a bidding war. However, with the help of your Realtor in Collegeville, PA, you'll have someone on your corner to help you strategize and increase your chances of getting the home you choose. If the price of the home has gone way beyond your budget due to the bidding war, your Realtor can also help you find alternative options that suit your preferences and where you might get better chances of beating the competition.

Your Realtor can help you negotiate and close the deal at terms most favorable to you.

When we talk about negotiating a real estate deal, the first thing that often comes to mind is getting the seller to accept a lower price. Negotiations usually start with the purchase price, because naturally you as the buyer would want to get your dream home for the lowest price possible. On the other hand, sellers would obviously want to get top dollar for their property. This is where your agent's negotiation skills will come in handy.

Your Realtor in Collegeville, PA keeps your best interests in mind when negotiating the purchase price, but at the same time, they know how to keep negotiations reasonable and equitable so as not to make a bad impression to the seller. The last thing you'd want to happen is for the seller to put their foot down and stop accepting offers from you, so it's important to put in a competitive offer to keep the conversation going.

The purchase price is probably the most important term to negotiate when buying a home. But it's not the only negotiable part of the deal. There might be other aspects of the purchase where your Realtor's negotiating skills can come in handy, such as:

Repairs: If you're competing with many other homebuyers for your dream home, it can be tempting to skip home inspection to expedite the process and appeal to the seller. Many aspiring homeowners fall into this trap, only to find themselves shelling out extra money after they've just moved in due to unexpected repairs.

If negative findings are found, your Realtor can negotiate for a lower price on your behalf, or ask the seller to complete the needed repairs as a condition to seal the deal.

Closing costs: Sellers and buyers need to pay a myriad of fees at closing, typically ranging from 8% to 10% of the final sale price. You'll need to pay for fees such as title insurance, loan origination, and deed recording services. Through your agent, you can try to negotiate with the seller if they can shoulder all or a portion of certain fees, such as:

Furniture: Furniture items are not automatically included in a home sale, but you can negotiate to keep some or all of the house's furnishings, appliances, and décor. If the seller no longer has plans to use them, they may be willing to let you have the furniture pieces you fancy at bargain price or at no charge.
Professional cleaning services: Sellers often keep their homes for sale neat and tidy, ready for presentation to potential buyers at any time. However, there can be nooks and crannies that can be overlooked, especially in areas with furniture and appliances. Before you move in, you can ask the seller if they can have the house deep cleaned.

Your Realtor can easily connect you with professional agents, builders, contractors, and other related service providers.

When you're buying a home, there are many other professionals involved in the process in addition to the agents or representatives of the buyer and seller.

Do you need a professional inspector to check the property before you close the sale? Your Realtor can connect you with one. Are you looking for a real estate lawyer to help you better understand and prepare all the legal documents? Your Realtor can introduce you to someone who's highly experienced. Do you need help from an interior decorator to style the home you just purchased? They'll give you a list of their contacts.

Your Realtor in Collegeville, PA makes sure that you have access to the right people, with the skills and experience to match, whenever you need them. What's more, even after you've moved in, your agent can serve as your go-to person if you need home maintenance and improvement services, such as plumbing, repairs, and other general contracting work.
WORK WITH AN EXPERIENCED REALTOR IN COLLEGEVILLE, PA
Who you choose to work with in your homeownership journey is essential to your success. The home you purchase will probably be the greatest asset you'll have in life, and with so much at stake, you would need the guidance of an expert to ensure you make the right decisions.
Turn your homeownership goals into reality with help from our team at DeZarate Real Estate Sales Group. We are a group of experienced real estate professionals who have earned a reputation for providing the highest level of service to our clients, guiding them every step of the way in their home buying or selling journey.
Our founder, Marie DeZarate, is an Accredited Buyer's Agent and Certified Luxury Agent. An award-winning and top-producing real estate agent with more than 18 years of experience, Marie has assisted hundreds of sellers, buyers, and investors with the sale and purchase of residential real estate in Chester and Montgomery Counties. She is your tireless advocate, trusted advisor, and expert negotiator who works hard to advance and protect your interests.
Ready to take the first step toward homeownership? Contact our team at DeZarate Real Estate Sales Group at 484.881.2397 or sending an email to schedule a consultation. We look forward to hearing from you.